Westminster, MD, Bankruptcy Lawyers
At Sanchez Garrison & Associates, LLC, we take pride in helping Westminster residents regain financial freedom. Our bankruptcy attorneys has guided many in Carroll County and beyond through the legal process.
As the seat of Carroll County government, Westminster is a hub for commerce and industry. However, economic downturns can still cause money troubles for local families. Our attorneys understand the financial landscape in Westminster and tailor solutions to meet your needs.
With decades of experience across Maryland, we know how to navigate complex bankruptcy cases. Your long-term financial health is our priority. We offer no-pressure consultations to evaluate your situation and map out personalized debt relief strategies.
We have answers to your bankruptcy questions. Call (410) 406-7372 or reach out online for a free case evaluation.
Customized Bankruptcy Services in Westminster, Maryland
Our attorneys provide strategic legal services customized to your situation. We explore bankruptcy, reorganization, and settlement to find the optimal solution.
Our areas of practice include:
Chapter 7 Bankruptcy - Discharge unsecured debts through liquidation of eligible assets. We verify your qualifications and explain the process.
Chapter 13 Bankruptcy - Settle debts through an affordable 3-to-5-year wage repayment plan if Chapter 7 is not ideal.
Debt Reorganization and Repayment - Consolidate multiple debts into a personalized payment program tailored to your budget post-bankruptcy filing. We will help you negotiate with creditors to agree on reduced payoff amounts and favorable terms.
Ongoing Support - We explain all options plainly, handle documents and court processes, and support you through every phase of the process.
Legal Counsel for Westminster Bankruptcy Clients
We understand the weight that financial struggles can carry. Our approach involves assessing your financial status to formulate a suitable path forward. This may encompass strategies such as asset liquidation under Chapter 7, crafting an affordable repayment plan through Chapter 13, or negotiating settlements for reduced amounts. Clients benefit from a personalized relief strategy that caters to their unique circumstances.
Our priority is to ensure that our options align seamlessly with your situation, allowing you to effectively exercise your rights and make well-informed decisions that impact your financial future.
Rest assured, our consultations are both complimentary and devoid of any pressure. If the potential of bankruptcy holds promise, we are here to provide a thorough explanation of how it could work in your favor. Conversely, should alternative options prove more advantageous, we are equally committed to providing you with that insight. Your journey towards financial stability is our commitment, and we can guide you every step of the way.
Call (410) 406-7372 or contact us online. Find relief with the Westminster bankruptcy lawyers of Sanchez Garrison & Associates, LLC.
A Five-Star Experience Read Our Reviews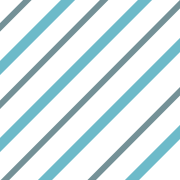 "Very professional, friendly, reassuring, and honest."

Very professional, friendly, reassuring, and honest. From the first day, we contacted them with our problem, they made us ...

- James J.

"We going to have a start fresh. This firm is awesome."

I totally recommend Sanchez Garrison lawyers they were really helpful and understanding of our situation. We going to have a ...

- Nicky D.

"Our lawyer has been truly a blessing to our family."

Our lawyer has been truly a blessing to our family, after the pandemic hit we lost our jobs and with that mostly everything. ...

- Lilli R.

"These people will take care of you."

I worked specifically with Mr. Chambers. This was a process that was met with professionalism and empathy. If you have the ...

- Ashley F.

"I now have a financial fresh-start in life. Thank you!"

Thank you Sanchez Garrison & Associates, but more specifically Timothy Chambers, Esq., a fellow veteran who virtually held my ...

- J. C.

"The whole law firm was outstanding. I would call on these lawyers anytime."

First time going through bankruptcy I was totally lost and didn't know what to do. So I took a wild pick and called Joshua he ...

- Gerald A.

"Mr. Sanchez did exactly what we discussed, and returned my calls if I needed to speak to him."

Mr. Sanchez did exactly what we discussed, and returned my calls if I needed to speak to him. The case was finished in the ...

- Glenn A.

"Awesome service!!!"

Awesome service!!! Rita ,Timothy and Alex are wonderful through the whole process. Highly Recommend. Thank you guys so much!

- Jen S.