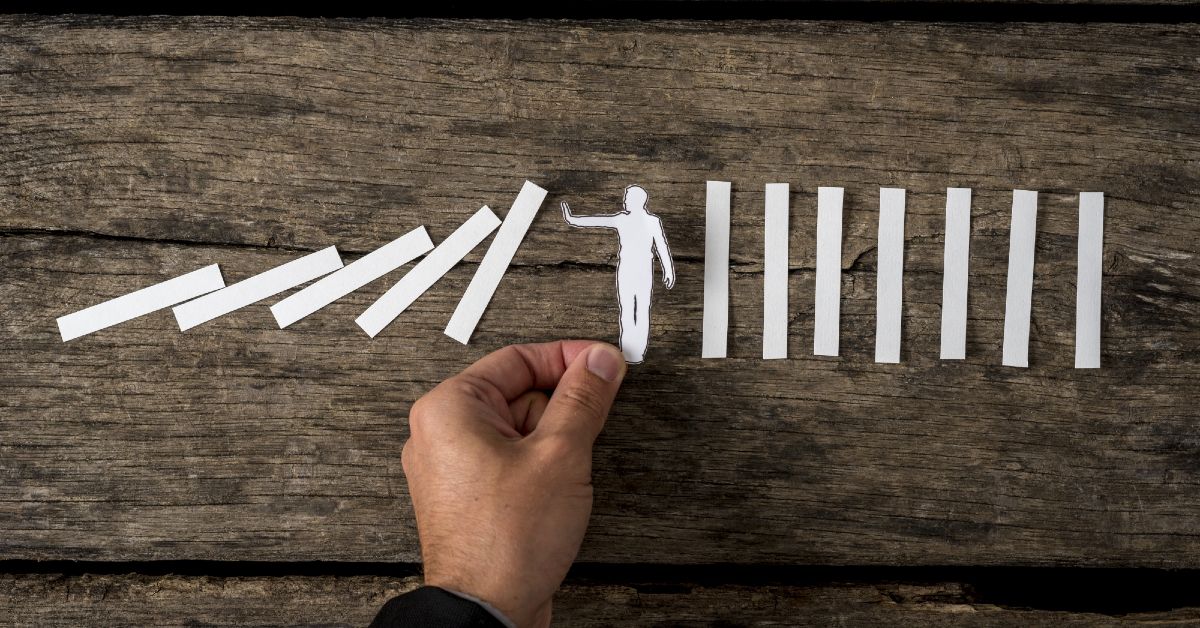 WHAT DOES A BANKRUPTCY ATTORNEY DO?
For many people, bankruptcy can be a big question mark. What is it? How can I help? Do I need to hire a bankruptcy attorney to represent me? In reality, though, filing bankruptcy is not nearly as scary nor difficult as you may think. At Sanchez Garrison & Associates, LLP in Baltimore, we have been helping guide people toward their financial freedom for more than 50 years. We are bankruptcy attorneys who have helped dozens of people just like you regain their financial freedom. In today's blog, we are going to talk a little about bankruptcy, what bankruptcy attorneys can do for you, and more.
Have a specific question for our team? Feel free to reach out to us at Sanchez Garrison & Associates, LLP in Baltimore today for your free consultation.
There are multiple different types of bankruptcy. We won't go over them in-depth in today's blog, but if you'd like more details on the specifics of bankruptcy, check out our bankruptcy page.
In a nutshell, filing for bankruptcy is a way to help you legally reorganize, reduce, and/or negotiate with your lenders. In modern society, it is all too easy to fall into financial hardship; whether it be from hospital bills, student debts, difficulty finding work, or a messy divorce, financial hardship can happen to anyone. Filing for bankruptcy can be an effective and appealing option for those struggling with debt that affects their day-to-day life.
There are two main types of bankruptcy: Chapter 7 Bankruptcy and Chapter 13 Bankruptcy. Chapter 7 Bankruptcy is typically the type that people think of when they think of bankruptcy. Chapter 7 completely eliminates all of your unsecured debts and requires you to liquidate your non-exempt assets in order to pay off your debtors. Chapter 13 Bankruptcy is where you work with your lenders to create an agreeable repayment plan over the course of a few years. Most of the time after the payment period is over, the person who filed bankruptcy is mostly if not completely debt-free.
Looking for guidance through the bankruptcy process? Contact us at Sanchez Garrison & Associates, LLP in Baltimore for your free consultation.
Advice and Guidance
Now, let's dive into what a bankruptcy attorney can do for you. While it is technically possible to file bankruptcy without a lawyer, we strongly advise against it. You want to give yourself the highest chance of success. The best way to do that is to work with a professional whose profession is to work with bankruptcy law day in and day out. Additionally, working with a bankruptcy attorney can significantly reduce the load from your shoulders. Your bankruptcy lawyer will help you avoid common mistakes, clearly explain expectations and events in each step of the process, protect you and your assets, and help to guide you from start to finish.
Don't try to navigate the bankruptcy process on your own, lean on our expertise at Sanchez Garrison & Associates, LLP in Baltimore.
Paperwork
When you are filing bankruptcy of any kind, there is always a sizable amount of paperwork to be completed. With a bankruptcy attorney in your corner, they will often take care of the paperwork for you. You will need to provide all of the necessary information, but your bankruptcy lawyer will use the given information and prepare the necessary forms and paperwork for you so you don't have to. It's also worth mentioning that there are some rules, procedures, and guidelines when it comes to bankruptcy paperwork that must be followed. Your bankruptcy attorney will know all the necessary procedures to a T and ensure that everything is done properly and on time.
Representation
If you have never been in a courtroom before, it can feel a little intimidating. That's why a bankruptcy attorney will represent your interests in the courtroom. No need to worry about saying or doing the wrong thing. You will have someone there on your behalf with years of experience in a courtroom who will know exactly what to do to best represent your interests. For both Chapter 7 and Chapter 13 Bankruptcy, there are typically minor hearings where your attorney will represent you.
Find Financial Relief
While nothing is ever guaranteed, working with a bankruptcy attorney can help you improve the chances of your case going smoothly and according to plan. If all goes well, you will have reclaimed your financial freedom. For many people, this offers unbelievable relief and stress reduction in their lives. There are plenty of reasons and situations where people qualify to file for bankruptcy and they may not even know it. Fight for the financial freedom and relief you deserve, work with a bankruptcy attorney at Sanchez Garrison & Associates, LLP in Baltimore.
SANCHEZ GARRISON & ASSOCIATES, LLP
If you have any questions, are interested in seeing if you qualify, or just want to learn more about the bankruptcy process, don't hesitate to reach out to our team. One call can change your life.
Get Started Now