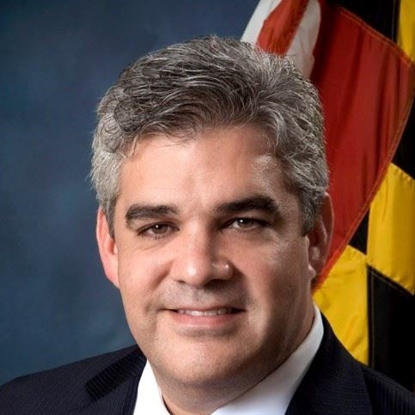 Alex Sanchez Attorney
Education
Alex Sanchez was formally educated at Boston College where he received his Bachelor of Arts in Political Science. He studied law at the University of Michigan Law School and received his Juris Doctor.. Additionally, Sanchez went on to receive his Masters of Global Affairs in Government from the University of Pennsylvania. Ultimately though, Sanchez ended up planting roots back in his home state of Maryland to pursue his passion for law.
Government Work
2009 was when Alex Sanchez made his jump into government work. He started the government stint of his career as Secretary of Labor, Licensing, and Regulation for the State of Maryland. As the Secretary of Labor Alex was responsible for protecting workers, consumers, and meeting the needs of the Maryland economy through a successful and high-quality workforce. Sanchez then moved on to be the Chief of Staff for the Mayor of Baltimore for two years. As Chief of Staff, he was in charge of handling all aspects of the mayor's office like executing the mayor's vision for the city, organizing communications, and much more.
Current Endeavors
After his time spent in government and non-profit organizations, Alex Sanchez turned back to his one, true love: law. Since he co-founded his law firm Sanchez Garrison & Associates, LLC back in June 2016, he has been working tirelessly to serve the public in the best way he knows how. Sanchez is part of a dynamic partnership with Garrison that has unprecedented experience in bankruptcy law. They have more than 50 years of combined experience between the two of them. With his record of altruistic work as a public servant and as an attorney, Alex Sanchez is a clear choice when you need help surrounding bankruptcy law. The lawyers at Sanchez Garrison & Associates, LLC in Baltimore are experts in the various types of bankruptcy including Chapter 7 and Chapter 13.
If you need any help or have any questions surrounding filing bankruptcy or bankruptcy law, click here.
Early Career & Non-Profit Work
Attorney At Law For Thompson Hine LLC
Alexander M. Sanchez has a long and decorated career as a lawyer and public servant. Alex came from humble beginnings working as an Attorney at Law from 1993 to 1995 focusing on Commercial Banking and Bankruptcy law.
Esperanza
After his time in Thompson Hine LLC, Alex made a move into education for a few years at Esperanza in Cleveland. Esperanza is a non-profit organization that manages educational programs in addition to granting scholarships for Hispanic education. Sanchez served as Executive Director at Esperanza from the years 1996-1999.
Hispanic National Bar Association
Alex Sanchez continued his work in the realm of education by taking another Executive Director position at the Hispanic National Bar Association. The Hispanic National Bar Association is another foundation that promotes education. However, this foundation supported a cause more near and dear to his heart: law. This association is responsible for promoting the interests of Hispanic attorneys, judges, law professors, and law students throughout the country.
United Neighborhood Centers Of America
After his executive director role, Alex took a position as a director of development at a company that provides resources for mental illness and shortly after a role as President and CEO of United Neighborhood Centers of America. As President and CEO of United Neighborhood Centers of America, Sanchez continued his non-profit work helping to improve neighborhood social conditions, decision making, and pride within neighborhoods.
United Way Of America
In 2005, Alex furthered his altruistic career as Senior Vice President of Community Impact Leadership at United Way of America. United Way is currently one of the largest not for profit organizations in the United States providing over four billion dollars for nearly 45,000 other non-profit agencies.