Chapter 13 Bankruptcy Lawyers in Baltimore
Handling Cases Throughout the Entire State of Maryland
Understanding How Reorganization Can Help You
While it is possible to consolidate debt through a credit repair company, keep in mind that Chapter 13 bankruptcy is the only true method of debt consolidation and elimination. Not only does Chapter 13 grant time to repay debt, but Chapter 13 also grants several governmental protections against debt collectors.
Calling Sanchez Garrison & Associates LLC for a Chapter 13 bankruptcy consultation call, creating an affordable and reasonable payment plan, and finding financial freedom can start today.
We would be happy to provide legal counsel to anyone interested in learning how declaring bankruptcy could help their situation. Get in touch with a Baltimore bankruptcy attorney now for your free case evaluation.
What Can Chapter 13 Bankruptcy Help People Do?
Stop foreclosure proceedings: While your mortgage will still need to be paid, Chapter 13 can make it so that your house cannot be foreclosed on. In some cases, the mortgage amount may even be modified to make the payments more manageable.
Protect your co-signers: Contrary to Chapter 7, Chapter 13 bankruptcy protects both you and any co-signers from having collection action taken against you, even while you are in your repayment plan. Your co-signer will have significantly more protection than if you were to file for Chapter 7 bankruptcy.
Save your vehicles: Chapter 13 bankruptcy is often used to help prevent debtors and creditors from repossessing your vehicle. Overdue payments and the remaining finance amount will both be consolidated into the repayment plan.
It is important to note that Chapter 13 cannot consolidate student loans. With both types of bankruptcy (Chapter 13 and Chapter 7) student loans are NOT eliminated. However, Chapter 13 can allow you to consolidate your student loans to make them more manageable. After successfully filing Chapter 13, collection actions for your student loans will stop, making your life a bit less stressful.
Consequences Of Filing Chapter 13 Bankruptcy
Similar to Chapter 7 bankruptcy, if you successfully file for Chapter 13 bankruptcy, it will remain on your credit report for up to seven years. This can make it very difficult to apply for any sort of loan or credit since, more times than not, you are not allowed to apply for any new credit at all. Even if you do manage to secure a loan, the interest rate will likely be high for the duration of the seven years that it remains on your credit report. Also, with Chapter 13, you can expect a drop in your credit score as well. Though there are many factors going into exactly how much, like your current score, you can likely expect a drop anywhere from 25 to 125 points. As mentioned above, you will also need to pay back your agreed-upon debts over the three to five-year period. Should you fail to make your payments, you will likely have to go back into court for further review of the situation, and you may potentially be forced to sell off some of your assets to pay the debts.
Chapter 13 bankruptcy arguably has less severe consequences than Chapter 7. However, it clearly has very real and serious consequences of its own.
Don't take this decision lightly; consult Sanchez Garrison & Associates, LLC for knowledgeable and experienced help. Call (410) 406-7372 or fill out our online contact form today to speak to our Chapter 13 bankruptcy lawyers in Baltimore.
Debt Reorganization & Repayment
The main aspect of your Chapter 13 bankruptcy case is your new debt repayment plan that will be proposed to both your creditors and the court. This plan must include all your debts and can be made with our assistance. Even if you carefully consider your plan, the creditors will have the ability to object. However, it will likely be approved if you can make a plan to everyone's satisfaction. Payments begin the month following your filing.
You will need to repay the following if you choose Chapter 13 bankruptcy:
Priority debt: Priority debts include child support, tax obligations, and alimony arrearages.
Secured debt: You can usually keep your car or house, but you will need to keep paying on your car loan or mortgage. The court decides whether these amounts will be included as part of your plan or not.
Unsecured debt: This plan applies your disposable income and allowed living expenses toward debts such as credit card balances or medical bills. In some cases, you will not need to fully repay these debts or even pay them at all, assuming that you can show you are putting remaining income toward their payment.
Value of non-exempt property: If you can afford to do so, you are allowed to keep all your property in a Chapter 13 bankruptcy.
What Are the Requirements for Chapter 13 Bankruptcy?
We recommend calling a bankruptcy lawyer like Sanchez Garrison & Associates, LLC in Baltimore if you are considering filing bankruptcy. Professionals often give free assessments or initial advice to get you more definitive answers to your situation.
There are some monetary and informational requirements you'll need to fulfill when filing for Chapter 13 bankruptcy. These include:
You must pay the mandatory $235 filing fee to the court, around $75 in administrative fees, and whatever fee your bankruptcy lawyer charges
Provide a list of the agencies you owe money to and how much
Provide a list of the properties you own
Provide a list of all the contracts and leases in your name
Provide a detailed account of your monthly budget (income and expenditures)
Provide any tax information you have, like W2 forms and tax returns
You must have no more than $394,725 in debt that is not exempt (Examples: credit card debt, personal bills, medical expenses, etc.)
You must have no more than $1,184,200 in exempt debt (Examples: mortgages, auto loans, etc.)
You must not own a business or be a proprietor for Chapter 13 bankruptcy
You must show that you have a reliable income and can make monthly payments towards your debts
What Does "Reorganizational Bankruptcy" Look Like?
Some people, even though they qualify for Chapter 7 bankruptcy, still choose to file for Chapter 13. This is because, under Chapter 13 bankruptcy, there are more protections and perks. Chapter 13 is considered "reorganizational bankruptcy" because of the way it is structured. With this type of bankruptcy, instead of having a majority of your debt washed away with heavy consequences, you agree to pay back your debts in reasonable payments over three to five years. Chapter 13 bankruptcy is helpful for people who have a steady income but are constantly being harassed by creditors and debtors trying to collect. Chapter 13 gives people a chance to breathe, regroup, and work with a bankruptcy lawyer or court to create a payment plan that works for both the collectors and the person in debt. With this kind of debt, once the filing is complete, you work closely with a court-appointed trustee who will collect and distribute your payments to various creditors. During the repayment process, no financial collecting action can be taken against you or any co-signers you have.
A Five-Star Experience Read Our Reviews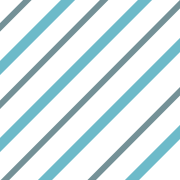 "Very professional, friendly, reassuring, and honest."

Very professional, friendly, reassuring, and honest. From the first day, we contacted them with our problem, they made us ...

- James J.

"We going to have a start fresh. This firm is awesome."

I totally recommend Sanchez Garrison lawyers they were really helpful and understanding of our situation. We going to have a ...

- Nicky D.

"Our lawyer has been truly a blessing to our family."

Our lawyer has been truly a blessing to our family, after the pandemic hit we lost our jobs and with that mostly everything. ...

- Lilli R.

"These people will take care of you."

I worked specifically with Mr. Chambers. This was a process that was met with professionalism and empathy. If you have the ...

- Ashley F.

"I now have a financial fresh-start in life. Thank you!"

Thank you Sanchez Garrison & Associates, but more specifically Timothy Chambers, Esq., a fellow veteran who virtually held my ...

- J. C.

"The whole law firm was outstanding. I would call on these lawyers anytime."

First time going through bankruptcy I was totally lost and didn't know what to do. So I took a wild pick and called Joshua he ...

- Gerald A.

"Mr. Sanchez did exactly what we discussed, and returned my calls if I needed to speak to him."

Mr. Sanchez did exactly what we discussed, and returned my calls if I needed to speak to him. The case was finished in the ...

- Glenn A.

"Awesome service!!!"

Awesome service!!! Rita,Timothy and Alex are wonderful through the whole process. Highly Recommend. Thank you guys so much!

- Jen S.