Hagerstown, MD, Bankruptcy Lawyers
At Sanchez Garrison & Associates, LLC, we help people in Hagerstown and the surrounding communities across Western Maryland with their bankruptcy needs. Our legal team has helped thousands of people recover after financial setbacks.
We understand the unique challenges that local families face. We are committed to providing you with the personalized attention and guidance you need to achieve your financial goals.
We offer free case evaluation. Call (410) 406-7372 or contact us online for an appointment.
Comprehensive Bankruptcy Services in Hagerstown
Our experienced Hagerstown bankruptcy lawyers handle Chapter 7, Chapter 13, debt restructuring, creditor harassment defense, and more. We take the time to explain how bankruptcy works, verify which options fit your circumstances, and ensure you can effectively exercise your rights.
Chapter 7 Bankruptcy: Potentially discharge unsecured debts like medical bills and credit cards through liquidation. We can determine if you qualify and gladly answer any questions.
Chapter 13 Bankruptcy: Create an affordable 3-to-5-year repayment plan to settle eligible debts through wages as an alternative if Chapter 7 is not feasible.
Debt Reorganization and Repayment: After a Chapter 13 filing, we offer assistance in carrying out the terms of your personalized payment program and negotiating reduced payoffs.
Legal Support: We provide ongoing legal support, explaining your options in detail, handling all required court documents, and supporting you through each phase of the bankruptcy process.
Empathetic Bankruptcy Lawyers Serving Western Maryland
We recognize the intricate and emotional nature of financial struggles. Our attorneys approach each situation empathetically, clearly explaining available options. Our team tailors advice to your specific needs and financial capacity as we guide you through the legal proceedings.
We adopt a comprehensive approach, considering your financial situation. This assessment lets us determine the optimal course of action for your circumstances. Whether Chapter 7, Chapter 13 bankruptcy, or alternatives prove viable, we meticulously outline the advantages and disadvantages of each process, culminating in a personalized strategy.
The prospect of filing bankruptcy might seem daunting. Our bankruptcy lawyers are dedicated to alleviating your concerns through compassionate support. We diligently assess which assets can be safeguarded and will accompany you through every stage of the process. Above all, our unwavering advocacy ensures you receive the strongest foundation for a fresh financial start, setting you toward renewed stability.
Contact us today to learn more about how we can help you. Call (410) 406-7372 for a free case evaluation.
A Five-Star Experience Read Our Reviews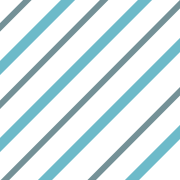 "Very professional, friendly, reassuring, and honest."

Very professional, friendly, reassuring, and honest. From the first day, we contacted them with our problem, they made us ...

- James J.

"We going to have a start fresh. This firm is awesome."

I totally recommend Sanchez Garrison lawyers they were really helpful and understanding of our situation. We going to have a ...

- Nicky D.

"Our lawyer has been truly a blessing to our family."

Our lawyer has been truly a blessing to our family, after the pandemic hit we lost our jobs and with that mostly everything. ...

- Lilli R.

"These people will take care of you."

I worked specifically with Mr. Chambers. This was a process that was met with professionalism and empathy. If you have the ...

- Ashley F.

"I now have a financial fresh-start in life. Thank you!"

Thank you Sanchez Garrison & Associates, but more specifically Timothy Chambers, Esq., a fellow veteran who virtually held my ...

- J. C.

"The whole law firm was outstanding. I would call on these lawyers anytime."

First time going through bankruptcy I was totally lost and didn't know what to do. So I took a wild pick and called Joshua he ...

- Gerald A.

"Mr. Sanchez did exactly what we discussed, and returned my calls if I needed to speak to him."

Mr. Sanchez did exactly what we discussed, and returned my calls if I needed to speak to him. The case was finished in the ...

- Glenn A.

"Awesome service!!!"

Awesome service!!! Rita ,Timothy and Alex are wonderful through the whole process. Highly Recommend. Thank you guys so much!

- Jen S.